Genuine spare parts and
consumables for Carter braiders
We stock a wide range of replacement parts and consumables for B&F Carter braiders. These include:
bobbins

carriers

new braider decks

springs

horn gears
as well as many other replacement parts.
Parts Diagrams
Click on links below to see parts diagrams for:
Supaload High Capacity Wire Carriers
Highload Wire Carriers
Junior Highload Wire Carriers
More help in getting the right parts
Due to the large number of Carter machines in service around the world, there is a wide variety of parts available. To make sure that we supply you with the right parts, please provide us with as much detail as possible about your machinery. Helpful information includes:
machine type or machine number

contract number

year of manufacture

where machine was supplied from (if second hand)

horn gears - reference number, diameter and number of teeth
Genuine Carter Replacement Parts - just a phone call away!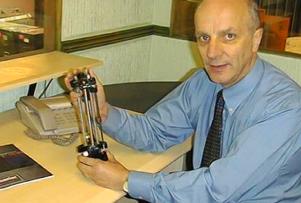 We offer a fast, reliable service that ensures genuine Carter parts are available to meet your tight deadlines. Please use the contact us form to enquire further, or call us today on 00 44 1204 669001.
Troubleshooting
Our trained engineers are available to help resolve operating problems more...
Upgrades
Revised control panels can help to increase productivity and more...
www.bfcarter.co.uk · © 2005-09 Goodwin Machinery Ltd · Terms & Conditions Apply
Bay 1, Mule Street, Bolton, BL2 2AR, UK Tel: 00 44 1204 669001